Commercial Water Damage
2/1/2019 (Permalink)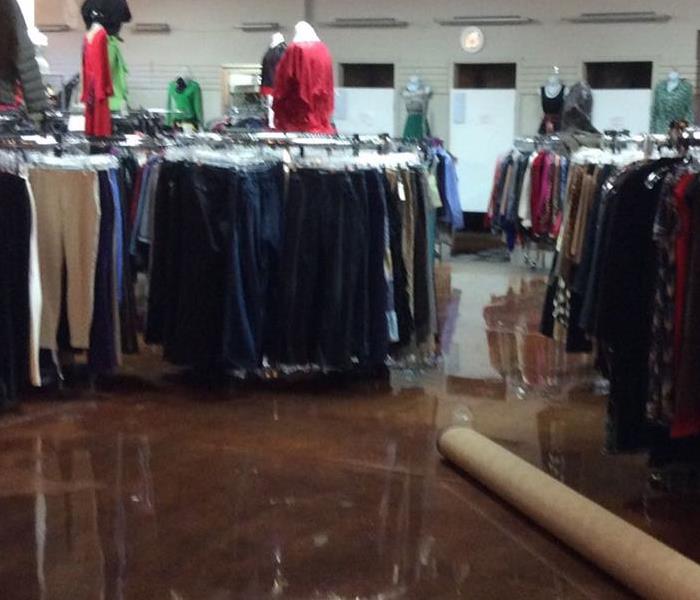 There was a pipe that burst at this San Antonio business, and had they not acted as fast as they did, their inventory would have been ruined.
Any water loss to a commercial building can be critical to a business's productivity. SERVPRO of Stone Oak's main goal when dealing with a commercial water loss is to get the situation taken care of as quickly as possible so that particular business can resume all normal activities.
Restoring Commercial Properties Presents Unique Challenges
Our professionals are trained to be mindful of legal and environmental concerns and strive to fully restore the damaged area while working within your budgetary constraints. We understand that every hour spent cleaning up is an hour of lost revenue and productivity. So when an emergency situation arises in your business, give us a call and we'll be there fast with the help you need.