Do Tenants Have To Worry About Flood Damage?
8/31/2021 (Permalink)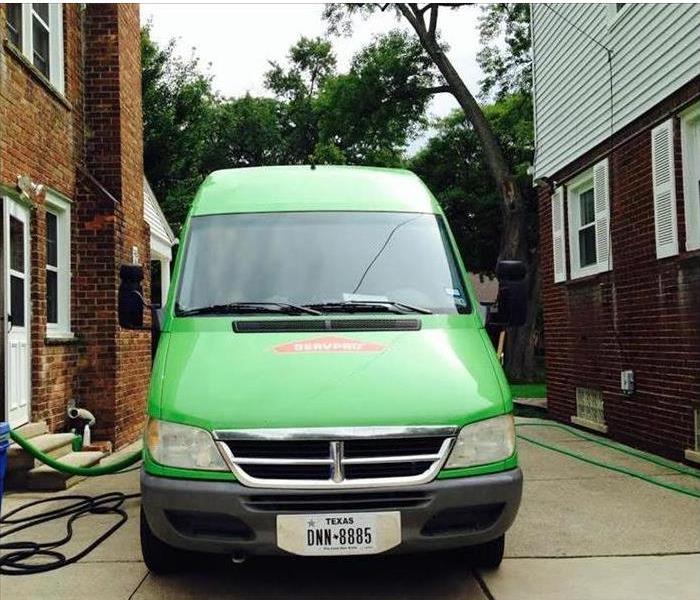 Helping people to make it "Like it never even happened," SERVPRO is here for your needs in flood damages!
Do Tenants Need To Be Concerned About Flood Damage?
When it comes to a rental property, there can be a lot of confusion about the type of coverage you need. Renter's insurance usually encompasses different liabilities, aside from what an owner's does. If you rent a commercial property, you may be wondering which protections you should and shouldn't invest in. You never want to overpay on insurance; however, having the proper protections is also important.

1. Structural Damage

More often than not, you will not need structural damage coverage. This is something that the owner will have to cover a portion of. Structural damage refers to anything that can compromise the structural integrity of the building. It can also refer to damages to the building itself, such as softened walls, flooring and mold a professional service will have to tear out.

2. Material Damage

One reason you need renter's insurance is due to property damage. The owner may be liable for structural damage, but you are responsible for your own possessions. For instance, any furniture or personal belongings that end up damaged in the flood are your responsibility.

3. Unusable Conditions

Depending on the nature of your business, you may have to take your work elsewhere for a while. When there is a severe flood, the damage sometimes makes a building unusable. If your commercial property has to go through restoration, then you may need to work somewhere else. Without renter's insurance, you would have to pay out of pocket for all of the expenses.

While there is some insurance coverage you can bypass as a tenant, flood insurance is not one of them. You do have to worry about flood damage, especially concerning personal property. Not all damages are going to be to the structure of the building. Personal belongings and cosmetic designs within the structure may need to be replaced. Without insurance, this can be costly and could even put your Stone Oak,TX, business in serious debt.