3 Steps To Take After Your Toilet Overflows Due to Flooding
8/31/2021 (Permalink)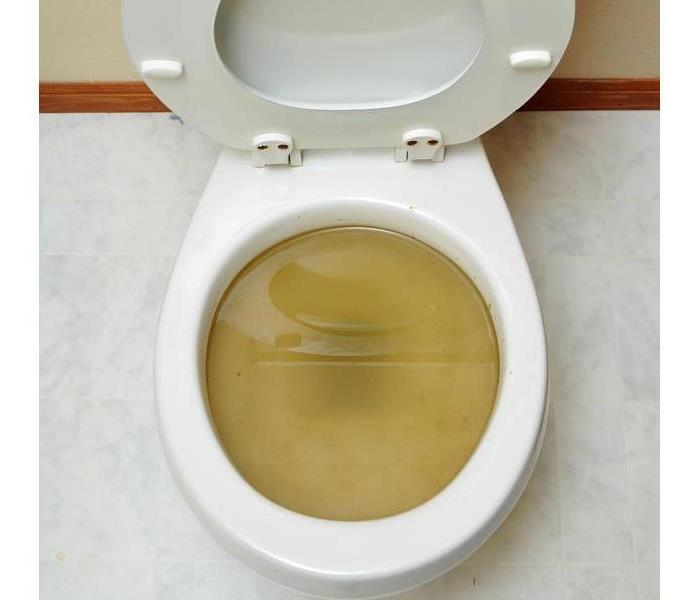 Sewer damage due to flooding in your home might cause your home's toilets to overflow without warning.
Three Things To Do If Your Toilet Overflows Due to Flooding
Serious flooding in your Timberwood Park, TX, neighborhood can cause problems. Rushing water can result in damaged streets, power failures and, most troublesome, sewer damage. When this occurs, it can cause your home's toilets to back up and overflow. However, it is important not to panic when this happens, and there are a few steps you can take right away to protect yourself and your family.

1. Try To Seal Your Bathrooms

Sewage flood water is also known as black water and contains urine, feces and bacteria that can cause viruses and other types of illness. Containing as much of the flood as you can may help you stem the flow and keep it away from other areas of the home. Shut your bathroom doors, and seal them with industrial tape if possible. Stuff the bottoms of the doors with towels to prevent leakage.

2. Make Some Phone Calls

Once you have the area as contained as possible, you may want to call your local sewage company and let them know about the problem. Your home may not be the only one affected, depending on the severity of the flooding, but reporting the issue may bring sewage technicians out faster. You can also place a call to a flood cleanup and restoration company to come and remove the sewage water, as this should only be performed by qualified flood techs who know how to handle black water and sewer damage safely.

3. Avoid the Flooded Area

A flooded toilet can cause used toilet paper, feces and other dangerous sewage to flood your bathroom. Because this sewage contains a large amount of bacterium, it is wise for you and your family to find shelter until help arrives. Move to another part of the house or another safe location and keep your pets away from the mess, as the pathogens in the contaminated water can make them very ill if they get antying in their mouth, eyes or ears.

Sewer damage due to flooding in your Timberwood Park, TX, might cause your home's toilets to overflow without warning. Knowing what steps to take if this happens can help you stay safe and secure until help arrives.