5 Effective Ways to Prevent Water Loss:
6/19/2018 (Permalink)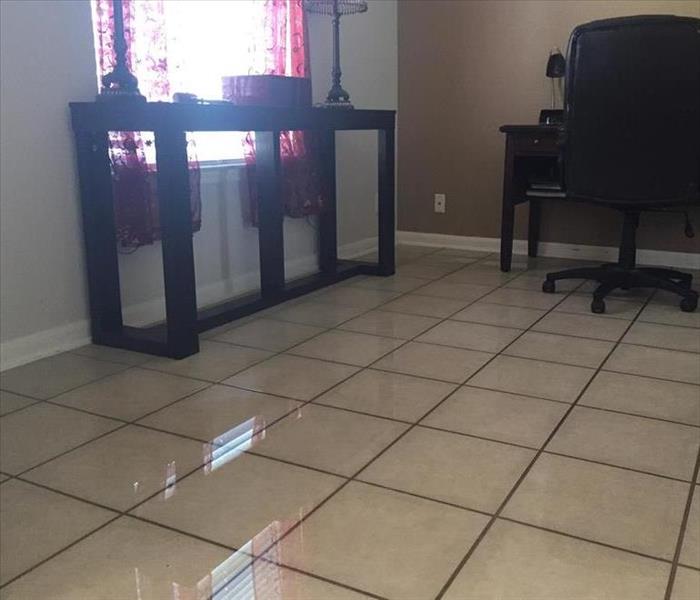 This home was flooded as a result of a bathtub overflow, which is why you should never leave a faucet running if you are not watching it.
Although the summer is upon us and we are now experiencing our usual summer heatwave, water damage preparation should not be pushed out of your mind just because there is not a heavy amount of rainfall. Most water damage claims in fact, are not caused or related to heavy rain at all, and are typically an issue that comes from a malfunction in an appliance, bathtub, toilet, etc. With that being said, what can you do to prevent a water-related loss? Here are 5 effective ways to help prevent water losses:
1. Checking the water bill
One might not know where there is a leak due to the numerous water pipes hidden behind walls and in the floors in the building until the damage is done. That's why it's advisable to keep a close eye on the monthly water bill. If it is getting unusually high, it's a good sign that there may be a leak somewhere that may cause water in home to overflow.
2. Use a drain snake instead of unclogging chemicals
Clogs will always be there no matter what. People often go for powerful chemical drain cleaners to get things moving again. But as convenient as they may be, those caustic chemicals eat away at pipes. Over-reliance on them could cause more flood damage when doing water cleanup. For that reason, owning a drain snake is a good solution to clear away clogs. They're affordable and can be found at hardware stores.
3. Avoid pouring grease down the sink
Avoid pouring grease down the kitchen sink even if it is flushed down with hot or cold water. The grease could still conceal and cling to the pipes, causing some grave flood damage and blockage. Breaking down the grease with detergent before a water clean-up may be a mitigation procedure but does not guarantee that it'll prevent the oil from sticking to the pipes.
4. Don't leave the room after you've turned on the water, especially full force in the bathtub or a sink.
While it may not be for very long, running the water and leaving the room is a common cause for many water losses of a great scale. Many people turn on the bathtub and fall asleep, or begin the dishes and forget, causing water to flood an entire home very quickly, and if not extracted immediately, it can cause immense damage.
5. Know and follow the recommended maintenance procedures for your appliances
Water heater and other appliance related losses are very common, and a great way to help prevent them, although they may be unexpected at times, there are little things you can do to help prevent water losses, such as periodically draining the water heater to clean out the sediment at the bottom of the tank.
In the even that you or a loved one does have a water loss, or you need information on what to do if one happens, feel free to call SERVPRO of Stone Oak at (210)-858-9696.