Hurricanes are coming!
6/29/2018 (Permalink)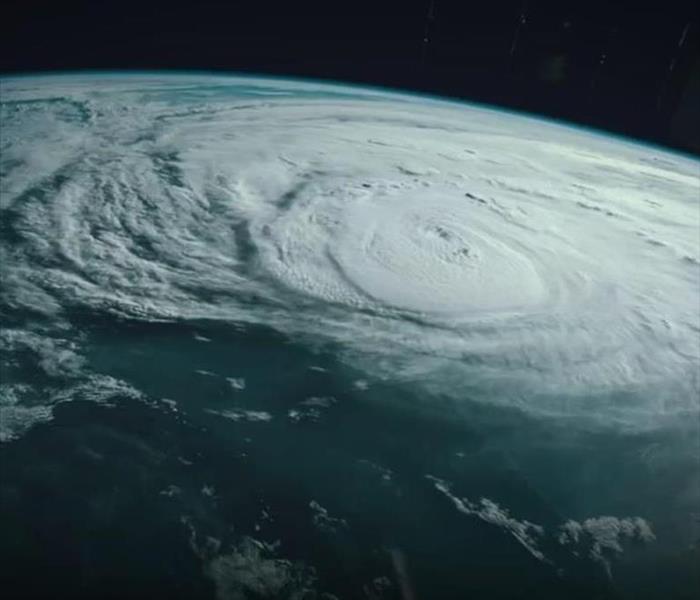 A hurricane is a type of storm called a tropical cyclone, which forms over tropical or subtropical waters according to the National Ocean Service.
The hurricane season is upon us, so be sure to pay attention to the news when they begin to announce what storms have formed and what their trajectories are. Although there is not much you can do to stop a storm from heading your direction, there is plenty that you can do to help prevent additional damage to your home if you are in the hurricane's path. According to the Office of Disaster Preparedness and Emergency Management, here are some things you should be doing at the beginning of every hurricane season.
Keep handy a supply of lumber, plywood, timber, etc. for battening down purposes.
Check thoroughly the roof of your house, hurricane shutters, hooks and latches and repair where necessary.
Trim trees that touch power lines or hang over the house and other buildings.
Have simple first-aid equipment such as iodine, bandages, eye lotion, etc. at home.
Latch down securely all small buildings in the yard such as outdoor kitchens, pit latrines, tool sheds, barns, etc.
Keep the number for a great, professional, experienced restoration company on hand and somewhere safe, that way you can contact us if you end up needing our services.
These tips will not prevent any damage from a hurricane from occurring at all, but they can definitely help mitigate that damage that could possibly occur and help save you money in the process! Not everyone is in a storm's pathway, but if you are, please, be sure to take precautions and be on alert this hurricane season! If you do happen to live in a storm-ridden area take these recommendations into consideration and ensure that you have someone there when you need them.