What is Secondary Damage?
7/17/2018 (Permalink)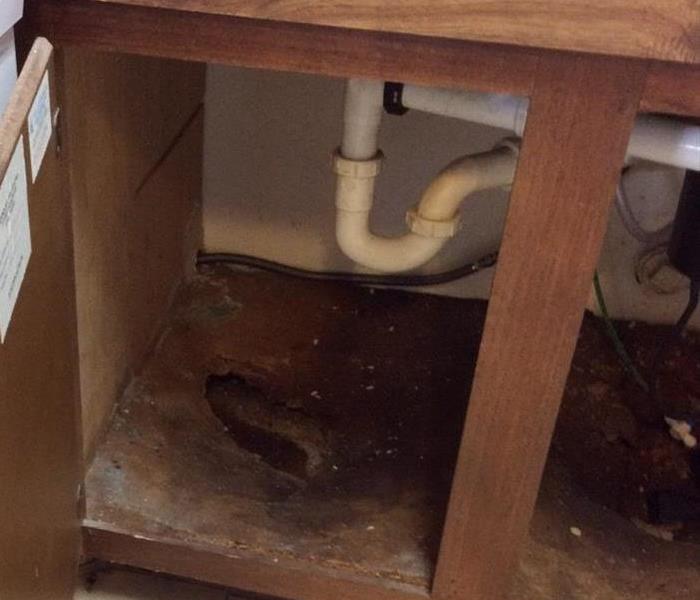 Something even as simple as a small pipe leak can cause secondary damage that could have to force you to tear out all affected cabinetry and drywall.
After water leaks or flood damage, if not properly dried and treated, a home or business can develop mold from the moisture left on: wood, tile, carpeting, windows, concrete, and/or other materials/items that were affected. Sometimes mold can grow in as little as 24-48 hours of not being dried down properly, creating secondary damage.
Have you had secondary damage as a result of an incorrectly handled water loss? Call us today and see how we can help!
SERVPRO of Stone Oak strives to prevent secondary damage every time we remediate water damage. How do we do this? Building material and flooring are dried and treated to prevent mold and other allergens/contaminates using specialized equipment and cleaning products.
Should you ever suffer water damage due to: a water heater leak, sink overflow, fire, refrigerator leak, excessive rain, storm damage, leaky roof, flood damage, or any other reason water has invaded your home or business, please know that SERVPRO of Stone Oak is here to help!