How to Avoid Mold After a Water Loss:
2/20/2019 (Permalink)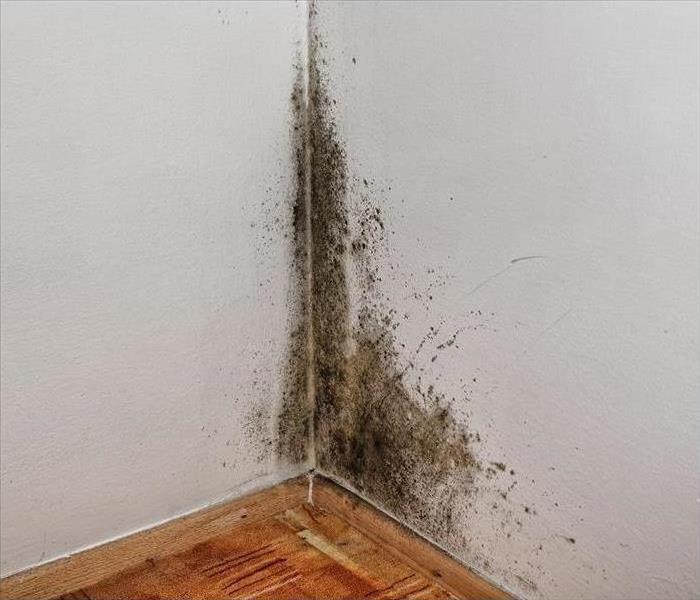 Mold damage may not seem like a huge concern after a water damage, but if left unchecked it can create a much larger problem.
Take Precautions
When you are faced with a water loss, whether it is a pipe leak or a bathtub overflow, failing to act quickly or can greatly increase your chances for having secondary damage. Did you know that mold is more likely to grow after a water loss if the damage goes left unchecked or isn't dried down properly for more than 24-48 hours? SERVPRO of Stone Oak professionals handle water damage every day and know prompt action is required to prevent mold growth. Organic materials found inside buildings, such as wood, paper, drywall and insulation are perfect food sources for mold to flourish. If your property has sustained recent water damage, it's vital to remove excess water and dry the structure promptly and properly, as well as to keep the following in mind:
The key to mold control is moisture control.
Do not blow air across any surfaces with suspected or visible mold growth.
Do not attempt to dry or clean the area yourself.
Make sure you stay out of any area that you suspect has mold growth.
Remember: The best way to avoid mold damage after a water loss is to act fast!
If you think you have a mold problem, or a water loss has recently occurred at your residence or business and you are worried about mold or water damage, call SERVPRO of Stone Oak (210)-858-9696 so that we can help ease your mind and keep your property in tip-top shape!