Can bleach get rid of mold?
3/26/2019 (Permalink)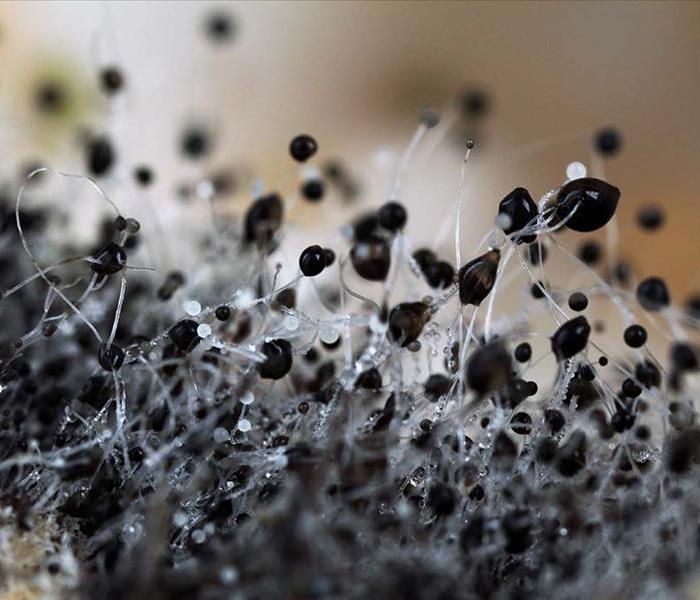 Black mold can cause some serious health effects, and as soon as it is noticed, it needs to be properly removed.
It doesn't take too much of a search to try and find DIY ways to get rid of mold on your own, but what many people seldom realize that attempting to clean mold yourself is usually dangerous and ineffective. The most common DIY remedy available is bleach, which has some common misconceptions as to how well it will remove mold.
Most people ask: Will bleach remove the mold? And the answer is not a simple yes or no. Mold can be removed with bleach. But only on completely impermeable surfaces like on a bathtub or shower tiles. The issue is that mold loves to grow on more porous surfaces, and the bleach does not completely kill all of the mold in those surfaces. Mold spreads roots (called Mycelia and Hyphae) deep into porous surfaces, and while the bleach MIGHT kill the mold on the surface, it will not completely rid you of the problem.
When dealing with something that can cause some adverse health effects, it is best to leave the job to a certified, experienced, and professional like SERVPRO of Stone Oak. If you have found mold in your home, give us a call today to see how we can help! (210)-858-9696