Does Homeowner's Insurance Cover Tornado Damage?
1/18/2023 (Permalink)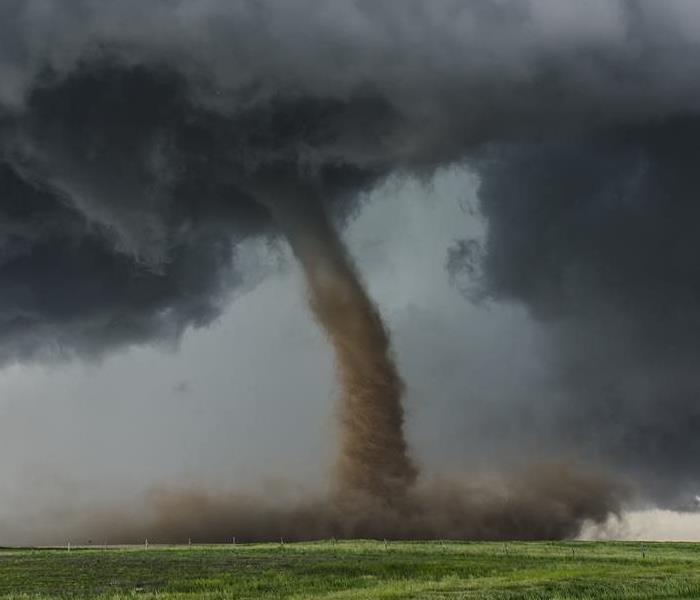 Hopefully, this article has given you some insight into what homeowner's insurance will cover if your home is damaged by a tornado.
It's hard to know what to do when your home has been damaged by a tornado. The damage can range from minor cracks in the foundation or siding to major structural damage and loss of property. If you're wondering if your homeowner's insurance will cover tornado damage, here are some important things to consider:
Will Homeowner's Insurance Help Replace My Lost Possessions?
Homeowner's insurance will cover damage to your home and most of your possessions in the case of a natural disaster or fire.
How much coverage do you need? That depends on what you own and how much it's worth. Some homeowners choose less coverage so that they can save money on their premiums; however, this doesn't mean you're fully protected from losses in a disaster. Instead of paying more upfront each month for cheaper premiums all year long, consider opting for increased protection against natural disasters like tornadoes or hurricanes instead—the savings over time could end up being worth more than what would have been saved by getting lesser coverage at first blush.
Is There Anything I Can Do to Make Sure My Home is Safer?
Homeowners can do a lot to make sure their homes are safer in the face of tornadoes. To start, they should make sure the roof is in good condition, the windows are in good condition, the doors are in good condition, and any siding is also up to par. The last thing you want is for a tornado to blow right through your window or door and take down half your house with it! You'd be better off finding another place to take shelter if that does happen.
If you have an extra room or closet on your property (or even inside), install a storm shelter there instead. It could be worth looking into one for your home if you have enough space available on-site already; otherwise, look into placing one off-site near your home.
Tips to Prepare for a Tornado Before it Strikes.
If you're living in an area that has a high chance of being hit by tornadoes, it's important to know what steps you can take to protect yourself and your home. Tornadoes are unpredictable and can strike without warning, so you should be prepared for the worst. Here are some tips for preparing for a tornado before it strikes:
Make sure your roof is in good shape. If it's not, have it repaired as soon as possible.
Clear away any debris near your house—woodpiles and other objects that could get picked up by strong winds could cause structural damage or injury if they're allowed to remain where they are during a storm.
What Should I Do If My Home or Possessions are Damaged by a Tornado?
Do not try to repair the damage yourself. You may be tempted to patch up small holes in your roof or seal cracks in your walls, but this could lead to further problems for you down the road. If you have renter's insurance and the tornado damaged someone else's home that you are renting from, contact the landlord right away so they can file a claim with their own insurer.
If it was your house that was damaged by a tornado, make sure that you get an estimate on how much it will cost to repair all the damage as soon as possible so that both parties are on equal footing when dealing with their insurers later on down the line.
What Does Homeowner's Insurance Cover?
Homeowners insurance helps cover tornado damage to your home depending on where you live, the type and amount of coverage you have and what causes the damage. Most common homeowner insurance policies offer dwelling coverage, which can help cover the cost of repairing or rebuilding your house if a tornado's wind causes damage.
If windstorm damage is not covered by your policy, it is likely that tornado damage to your home will not be covered by the cost of repairs. Trees may fall as a result of tornadoes, harming your home, vehicle, and the property of others. Depending on the coverage of your policy, your insurer may or may not contribute to the cost of damage brought on by a fallen tree.
Hopefully, this article has given you some insight into what homeowner's insurance will cover if your home is damaged by a tornado. Now that you know the basics of how to get coverage and what questions to ask, it's time to start shopping around for quotes! If your home or business has suffered from tornado damage, don't hesitate and give our SERVPRO team a call today!